Fenner Paper Diary 2021 in conjunction with the ISTD.
'Tis the season to be jolly and receive next years Fenner Paper Diary 2021.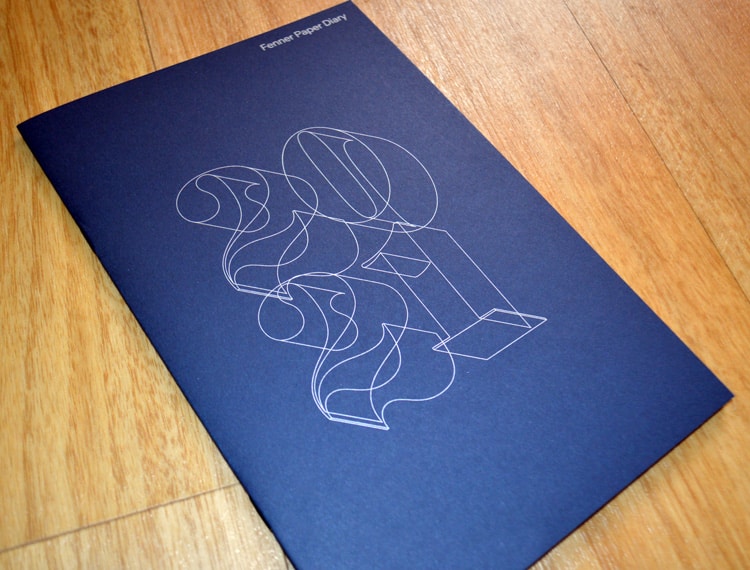 Earlier in the year, Justin Hobson and the lovely people at Fenner Paper invited us to be part of the next year's Fenner Paper Diary 2021. Of course, we were only too happy to be involved. We teamed up with a good friend and the ISTD's David Coates, an independent designer and board director, and donated our new font Foundry Tiento (launched in September) and Foundry Unie (launching early 2021).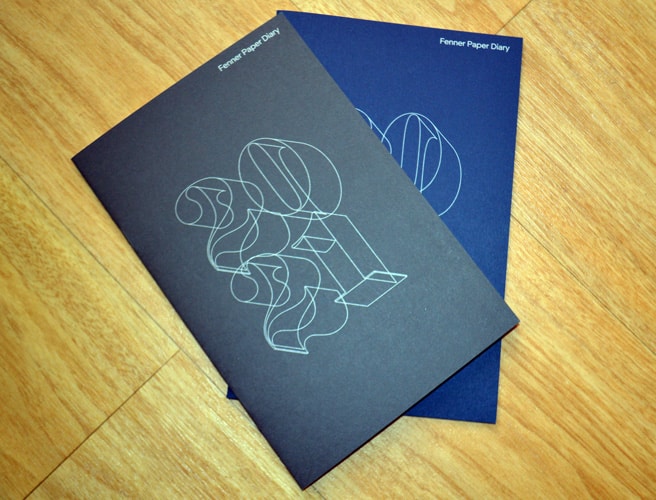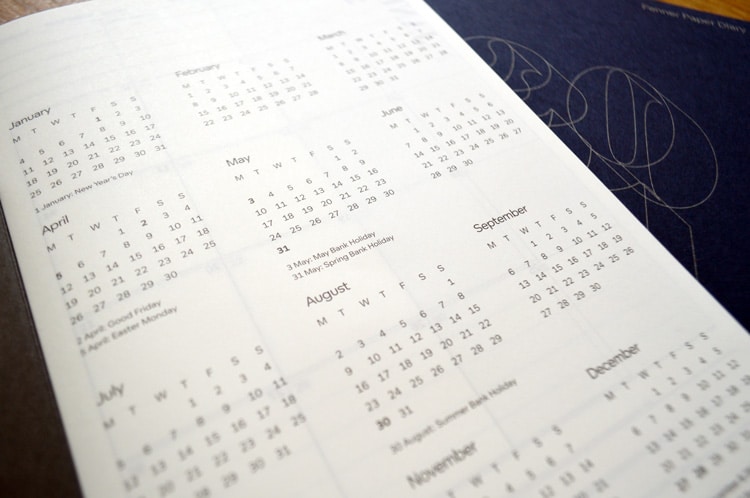 The diary is 230x162mm, portrait and displays the popular 'month to view' format. The cover board is printed offset litho in just one colour – silver Pantone colour 877 on both Colorset Charcoal and Colorset Deep Blue 270gsm. The cover displays Foundry Tiento in a dynamic outlined 3rd effect beautifully.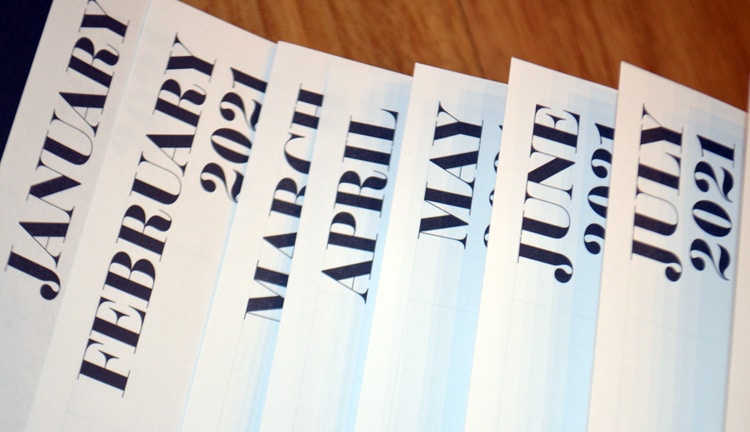 The 40pp text is typeset in Foundry Unie (launching early 2021) and Foundry Tiento is displayed on the top left 'Monthly' headlines. Simply printed in one colour, offset litho, on a lovely Offenbach Bible 60gsm, which is delicate and has a superb opacity and a good writing surface making this an ideal paper for a diary or notebook. The typographic treatment and paper stock work superbly, offering a usable, sumptuous and exceptional quality product.