Past. Present. Future.
The Foundry Types is an independent type foundry by David Quay and Stuart de Rozario. Originally formed over 30 years ago in 1989 by David Quay and Freda Sack (The Foundry and Foundry Types). Specializing in the creation, production, and licensing of new retail, bespoke typefaces, and typographic brand assets for corporate use.
Our Story
In early 2020, David and Stuart decided to come together to reform as The Foundry Types, after a long 8 year hiatus. The new partnership aims to carry The Foundry and Foundry Types legacy into the future.
Our legacy library showcases a wide range of versatile font styles which include humanist, geometric sans, along with a more traditional old style and modern serif designs. The Foundry Types continues that legacy by specializing in all aspects of new type creation, production, and licensing. Our new library will offer the same approach and philosophy to all our existing typefaces, displaying a unique, expertly crafted, and balanced design.
The collective experience of the principal designers provides extensive knowledge of type and font development. The Foundry Types' clients range from international organizations and design consultancies to advertising agencies, publishers, and architects. The company can work to a tight brief in collaboration with the commissioning client, or to function completely freely and creatively to come up with entirely new concepts. If you have a custom type design project that you would like to discuss or if we can help with any other type-related consultancy, feel free to contact us.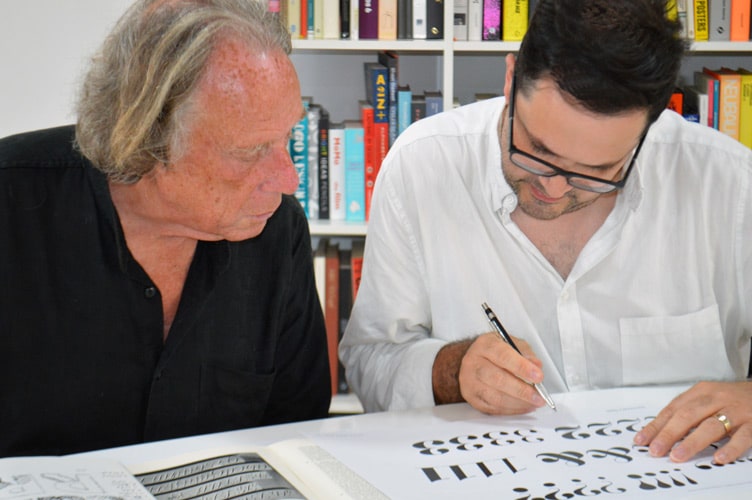 Our history
The Foundry (1989–2000) Started in 1989–90 by David Quay and Freda Sack, with just two typefaces Foundry Sans and Foundry Old Style, The Foundry typeface library has grown into a unique range of font styles, covering a range of languages and formats. During this period the partners continued to develop new typeface designs to expand The Foundry font collection.
David and Freda had a unique combination of traditional and modern approaches to font design and implementation, having worked in every technological development of type design since hot metal, including the beginnings of digital font technology. Their craft skills and pre-digital experience lend integrity and quality to their type design.
In the late 90s with their increasing workload and demanding schedule, David and Freda decided to employ an assistant Stuart de Rozario, an eager student fresh out of college who was willing to learn the craft of type design first hand. Their involvement with design and typography gives them a highly individual approach to their work as type designers. This is also motivated by personal dialogue with designers from all over the world. Nothing makes them happier than when someone sends in a superb example of The Foundry fonts in use – and fortunately, this happens quite often.  
The type design careers of David Quay and Freda Sack began during a time when design technology was rapidly changing. This experience, together with their work at the forefront of digital font technology in the late 1970s and early 1980s, has made both partners very aware of the importance of such developments. The significance of similar current challenges, brought about by the essential use of type for screen, device, and web, is therefore fully appreciated.
The central focus for David and Freda was always to be able to spend more time designing typefaces and to have time for other creative pursuits. This seeming conflict of needs and interests prompted them to look at how they could best achieve yet another major change in formats and licensing models, and fulfill their collective creative aims. They were inspired to talk to colleagues at Monotype to find a way forward that would give them the freedom and flexibility they desired.
The outcome of these deliberations and discussions was that, in 2013, Freda and David decided to work closely with Monotype towards a new era where all The Foundry typefaces would be available as web fonts, and for use in e-publications, mobile apps, server-based applications, consumer devices, and other products all to be licensed exclusively through Monotype. Benefiting from Monotype's global distribution network, the most up-to-date technology and a range of flexible licensing solutions, enabling the continued use of The Foundry typefaces for a wider range of uses.
Continuing on from The Foundry partnership, in April 2001 Freda set up her company Foundry Types, to develop and market The Foundry typeface library and to enhance the client base with the implementation of specially commissioned typefaces. Freda with Foundry assistant Stuart designed and produced an exciting collection of typeface projects including NatWest; Blackpool Pleasure Beach; Swiss International Airlines; Saudi Arabian Airlines; More Than and WWF (World Wide Fund for Nature) multi-language.
David along with Freda and Stuart continued to design and update the Foundry library with developing and rapidly changing font formats, system software, and multi-language sets. Foundry Types' client base ranged from international organizations and design consultancies to advertising agencies, publishers, and architects. Their expertise, experience, and dedication were applied to The Foundry range of fonts and bespoke typefaces, which were all created and produced in-house using traditional drawing skills and then transferred to digital data.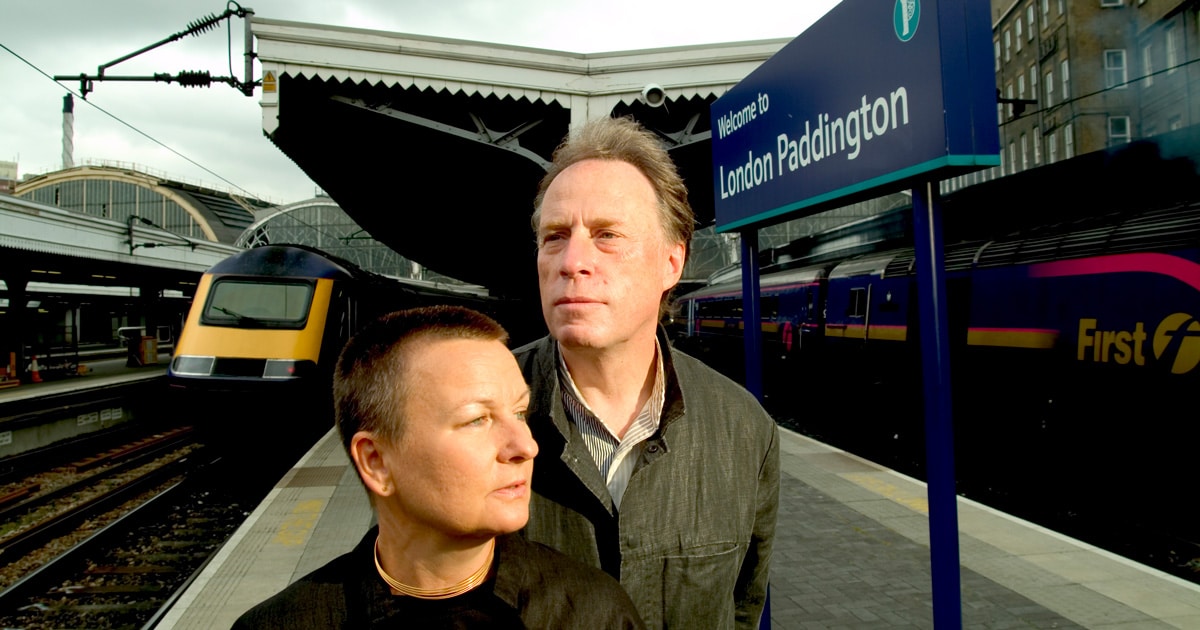 People behind the typefaces
We share the same ethos on type design and how visual language communicates. Our varied backgrounds allow us to approach things differently but shape our vision collectively.
David Quay is one of the principals of The Foundry type design partnership. He is a graphic designer, type designer, typographer and teacher, originally from London now resident in The Netherlands. He has also designed fonts for Letraset, ITC, and Berthold AG. More information
Freda Sack (1951–2019), a British type designer and typographer, one of the principals of The Foundry type design partnership. Freda also designed fonts included in the Letraset, ITC, and Linotype libraries earlier in her career. More information
Stuart de Rozario is a British type designer, graphic designer and typographer and is one of the principals of the new partnership at The Foundry Types from 2020. More information