Happy Birthday Paul Renner
09.08.1878 – 26.04.1956
Paul Renner, the German typeface designer, was born on this day in Wernigerode, Germany in 1878. A pioneer of modern typography, who contributed to two major texts Typographie als Kunst (Typography as Art) and Die Kunst der Typographie (The Art of Typography). Most famous for his iconic typeface, Futura.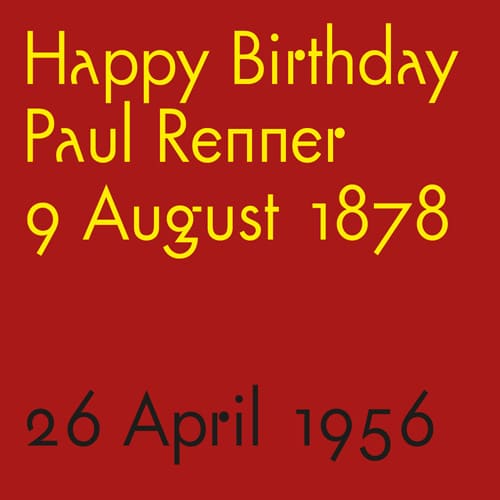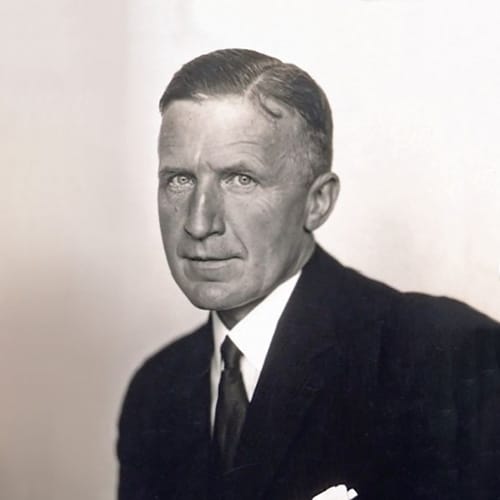 Architype Renner, one of the first typefaces to be revived by The Foundry under the 'Architype One' series in 1997. Recreating the experimental, geometric glyphs which Paul Renner drew for the Futura typeface family, alongside letterforms that were never originally released by the Bauer Foundry in 1927–30.
Renner began working on Futura in 1924; his start point and the basis for the design, being classical Roman inscriptional capitals. The task then was to make a harmonious marriage between capitals and lowercase. Circular shapes, pure forms and simplistic principles, make up the visionary elements of Renner's sans serif, tempered by optical correction to follow earlier typeface proportions. Still retaining the spirit of the New Typography. Although Renner himself described Futura as, 'Die Schrift unserer Zeit' [the typeface of our time], I am sure that he would be both gratified and amazed that Futura still holds its ground; as a typeface it is one of the outstanding achievements of early modernism.
To see more of Architype Renner see here