Happy Birthday Theo Ballmer
29.09.1902 – 10.12.1965
Swiss modernist, graphic designer and photographer, Auguste Theophile Ballmer, 'Theo Ballmer' was born on this day 29 September 1902, in Basel, Switzerland.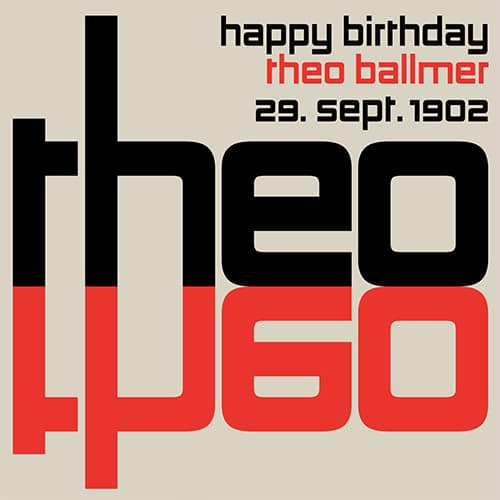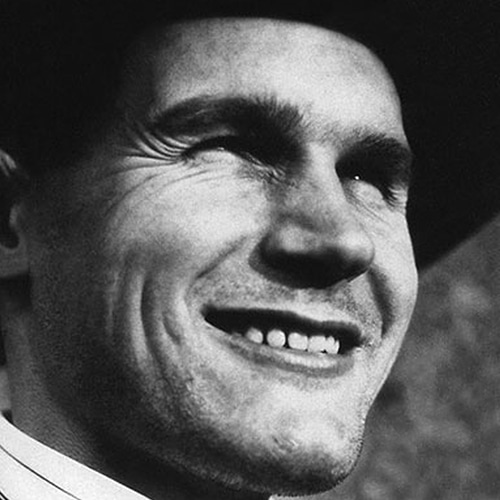 Ballmer, best known for his modernist approach to graphic design, was influential in the development of the International Typographic Style, (also known as Swiss-Style). Ballmer studied at the Zurich Kunstgewerbeschule, under the pioneering teacher and the 'father of Swiss graphic design', Ernst Keller. In 1928, he studied photography at the Bauhaus, under the direction of Hannes Meyer. Later, in 1931, Ballmer taught photography and design at the faculty of the Allgemeine Gewerbeschule, Basel. In the mid-1940s, Ballmer pioneered a new style of graphic design, combining photography, sans-serif typefaces and elementary forms with his contemporary, Max Bill.
Architype Ballmer is inspired by the experimental, universal letterforms drawn by the Swiss designer Ballmer for a series of 1928 posters, most notably for an exhibition on industrial standards. The grid-based square forms reference elements of De Stijl.
Architype Ballmer is part of the Architype Universal collection. A set of avant-garde typefaces deriving mainly from the work of artists and designers of the inter-war years, whose ideals underpin the design philosophies of the modernist movement in Europe. Their 'universal', 'single alphabet' theory limits the character sets.
To see more of Architype Ballmer and the Architype Universal Collection see here.